ASA's Most Comprehensive Program
OVER 250 HOURS OF PROFESSIONALLY GUIDED ON-FIELD AND OFF-FIELD LEARNING OPPORTUNITIES THROUGHOUT THE YEAR.
The Academy program is ASA's most comprehensive program, supporting players with learning opportunities throughout the year. Teams train at least two times and up to three times per week, compete in various tournaments during the year and are led by USSF/NSCAA licensed coaches who are selected by ASA's Technical staff. 
ASA prides itself on creating a FUN, challenging, dynamic and progressive learning environment. The program's nationally recognized training curriculum teaches possession based soccer in a sequential manner from age group to age group. By U15 teams are able to execute the style of play at a fast paced, competitive level, preparing them for opportunities beyond high school. We are committed to supporting players at all levels within the Academy program.
The Academy program provides a unique platform to make a significant impact on each participant's life. Skill development through implementing ASA's game model on the field is pivotal to ensuring players enjoy their competitive experience. The comprehensive platform provided by Academy soccer is first and foremost a medium to develop the whole person.
Academy program participants are challenged to practice:
Teamwork: Develop skills working well with others towards a unified goal

Coachability: Respond to direction and oversight 

Resiliency: Bounce back from disappointment

Humility: Respect peers and opponents

Self confidence: Believe in themselves.
ASA strives to ensure each Academy team competes in a competitively appropriate environment that both challenges them and brings success. The most advanced teams compete in USYS National League and/or MLS Next. The majority of Academy teams compete in the regionally recognized National Capital Soccer League (NCSL). ASA's first priority when selecting a league for each individual team is appropriate competition and overall player experience. This flexibility allows teams to play with and against any opposition in the country! Leagues are subject to change each year but our focus will remain the same. 
Academy uniforms are ordered online—uniforms CAN NOT be ordered from or picked up at the ASA front office. Once your child is accepted and registered for an Academy team you will receive an email with information on how to order their uniform.
The club assigns all uniform numbers. Participants keep the same jerseys and numbers year to year (you have the option of ordering a new jersey if an old one no longer fits).
Each player needs one red jersey, one white jersey, one pair of red shorts and one pair of red socks. All other items in the online store are optional.
Cost of the Academy Program
Academy program costs vary based on age group and team. Average season costs are between $1950 – $3095 per child for the Academy year (mid August – early June). Payments can be made in a lump sum or spread out over multiple installments. The tuition includes coaching fees, league fees, insurance, club fees, equipment costs, field permits, referees and tournament fees. ASA operates with an all-inclusive approach wherein all costs are covered under the yearly fee. All new players to the Academy are required to purchase a Capelli uniform ($80 – $90) that typically lasts two years.
Please contact [email protected] with questions regarding financial support.
Players who qualify for free or reduced lunch are eligible to receive 25% off Academy tuition. Additional assistance is allocated on a sliding scale, based on household income and members of household. 
The Academy program operates on a yearly calendar.
Playing on an Academy team is a year-long commitment. Official tryouts for Academy teams take place in April/May.
July: Optional summer practices (dependent on coach and age group)
August – Early November: Practices + 8 league games + a tournament (some teams may compete in two or three [or more] tournaments and showcase events)
Late November – Early March: Optional winter practices (high school teams have specific schedules)
March – May: Practices + 8 league games + two tournaments (some teams may compete in two or three [or more] tournaments and showcase events)
Children too young for the Academy program (born in 2016 or 2017) who are looking for a competitive training environment with professional coaches are encouraged to check out the Junior Academy program!
ASA offers tryouts on a rolling basis throughout the year for kids who may have missed the original dates. Please email our Academy Staff at [email protected] to learn more about setting up a supplementary tryout.
Sage Training is a proud sponsor of ASA's Academy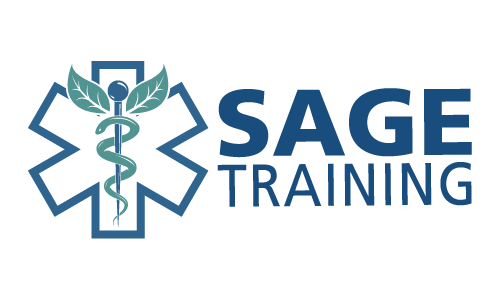 SAGE Training is committed to educating its students to develop and excel at the knowledge, skills and the values that will not only encourage them to reach their professional goals but also make them community-minded and caring EMS providers dedicated to providing excellent service to patients.